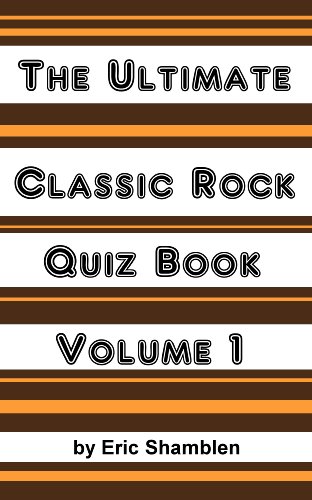 Over 130 original interactive questions designed to test your knowledge of classic rock artists, albums and songs!
Sample Trivia Questions and Answers
What title was the name of a hit song for Pink Floyd in 1987 and for Tom Petty in 1991?
The Rolling Stones were all arrested in March of 1965. What was the charge?
According to "Wanted Dead or Alive" by Bon Jovi, on what do I ride?
Answers appear at bottom of page.
Challenge your friends or enjoy on your own!
Brought to you by former professional trivia host Eric Shamblen, author of the bestsellers Trivia Night: How to Host Your Own Trivia Party and Chained Melodies: Rock AND Pop Music Trivia Puzzles.
Author: Eric Shamblen
Learning to Fly
Public urination
A steel horse

The puzzlemonster. Lifelong puzzle maker, animal lover, total nerd. Husband to Android developer.