You have just landed on some of the most fun and engaging Halloween activities for middle school students out there! And because they are not scary but are instead silly, students will enjoy them even more.
We went to our drawing board and came up with a bundle of Halloween activities that we think you will really enjoy!
These unusual puzzles are perfect for those times when the kids need something new to do that's also fun. Perfect for early finishers, bell ringers, or to fill a bit of extra unplanned time — while still being scholastic and educational!
This is a special Halloween bundle for middle and even high school students — it contains two different puzzle sets so there is something for everyone!
The Halloween puzzle packs are available as separate downloads or as a bundle. Here's what's included: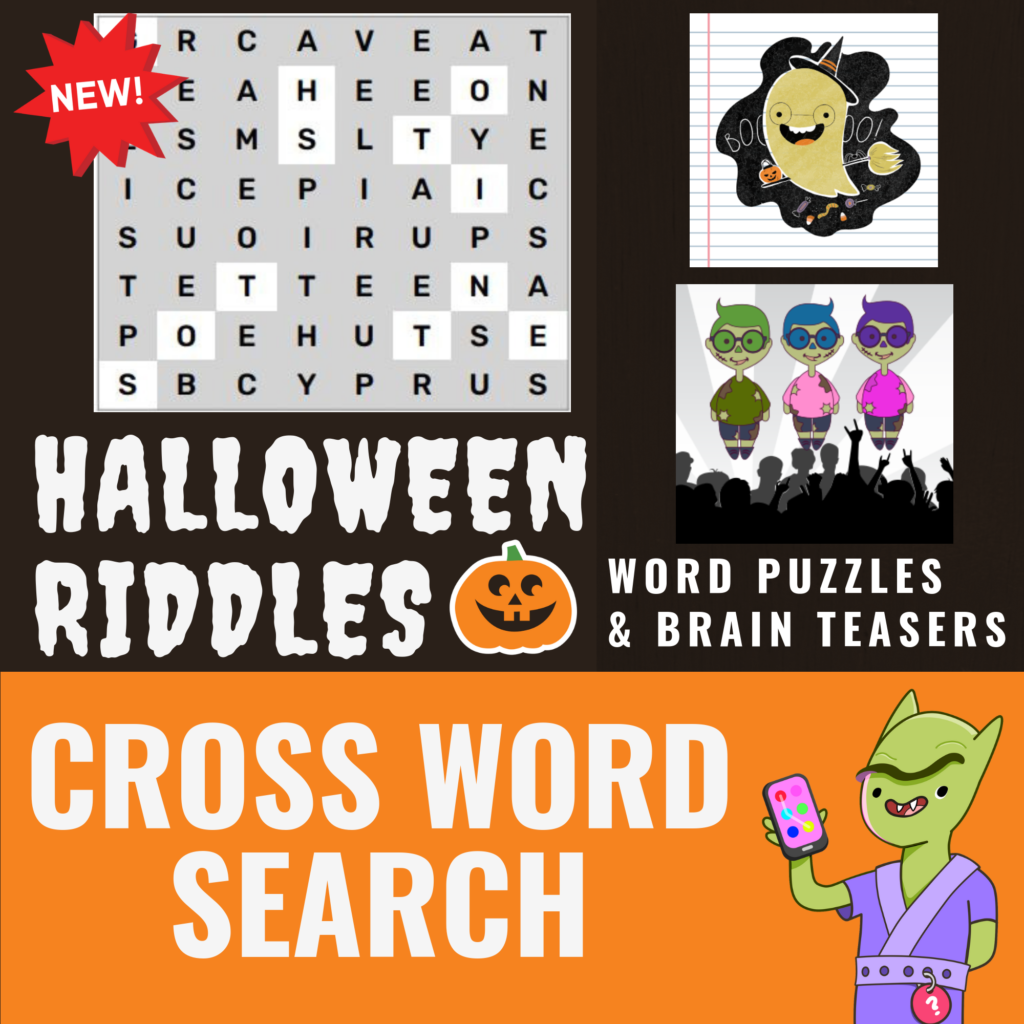 Crossword Search puzzles: a fun activity that combines SAT-level vocabulary with silly Halloween references your middle schoolers will enjoy and has lots of flexibility so you can use it in different ways.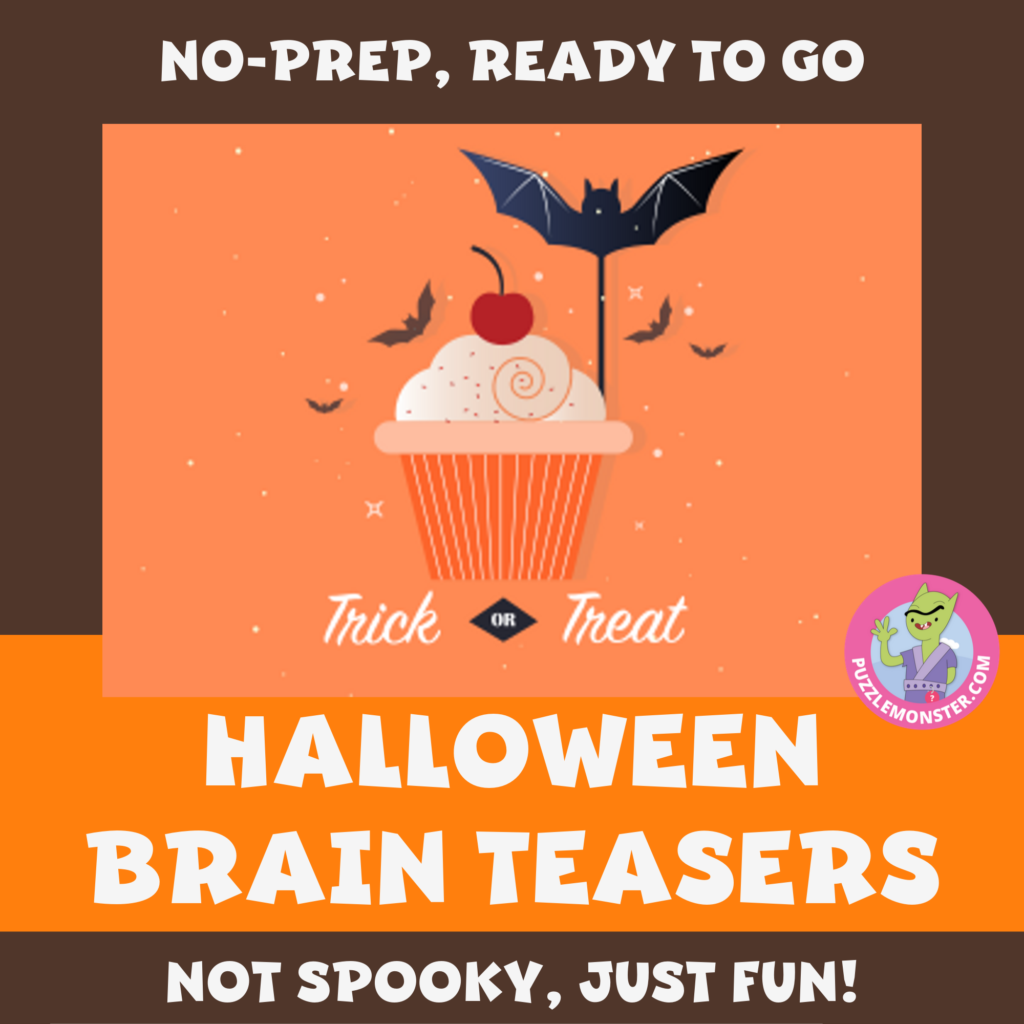 Brain Teasers: your students will have fun with our Trick or Treat-themed puzzles. These puzzles will help your students think both analytically and creatively. Using a series of clues, students will be challenged to use their logic to figure out the rule that determines what each kid likes or doesn't like during a fun Trick or Treat outing.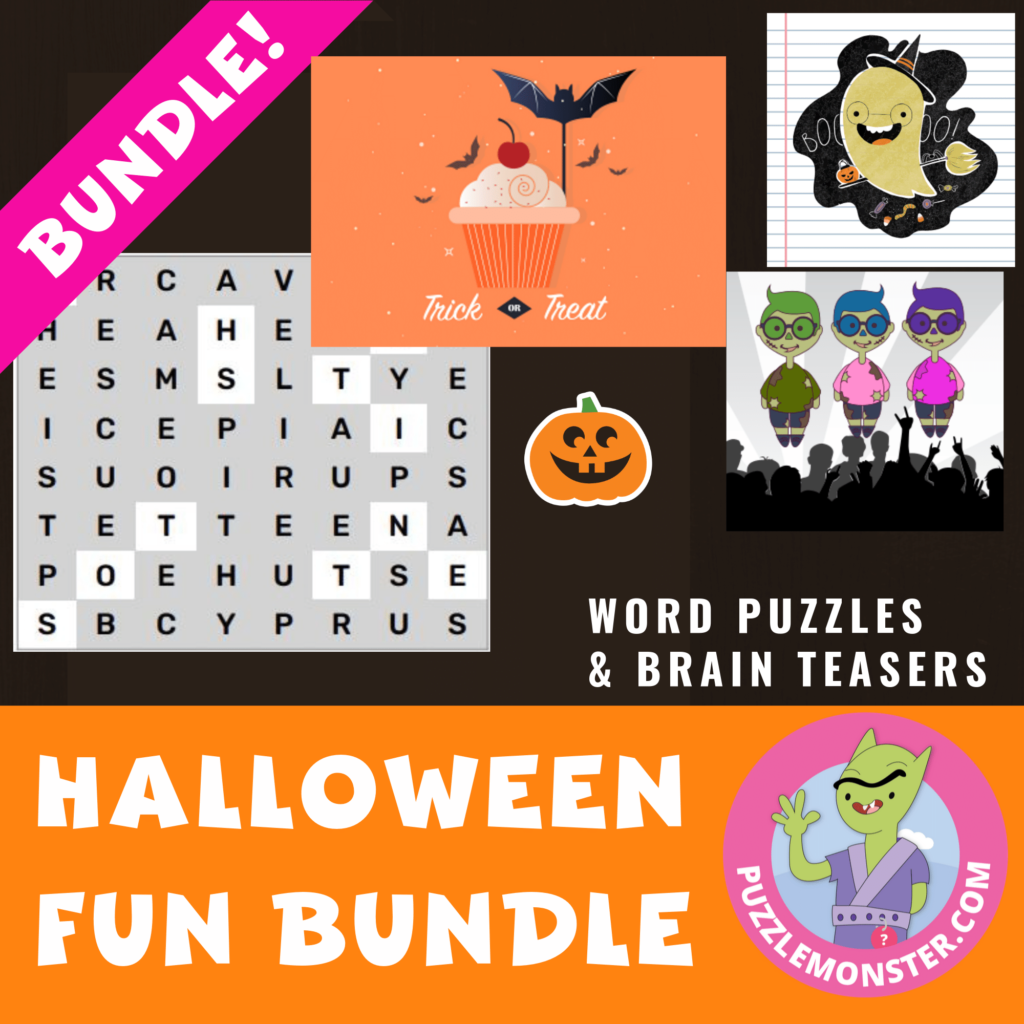 Get the bundle of both and save! This Halloween games and activity bundle will help students expand their vocabulary AND enhance their critical thinking skills at the same time.
You get an easy-to-use time filler for those unplanned moments, and your students continue on their learning path. It's a win-win!
Bonus: it's no-prep. Just print and go!