This is a free sneak peek at our new Growth Mindset activity set. These motivational quotes have been carefully chosen to inspire middle school students and to make teaching the concepts of growth mindset easy and enjoyable. Each growth mindset quote is from a person your students know and has a set of activities – puzzles, Common core writing prompts, and printable crafts — all ready to print.
This freebie is a quote from Dr. Martin Luther King, Jr. :
If you can't fly then run, if you can't run then walk, if you can't walk then crawl, but whatever you do you have to keep moving forward.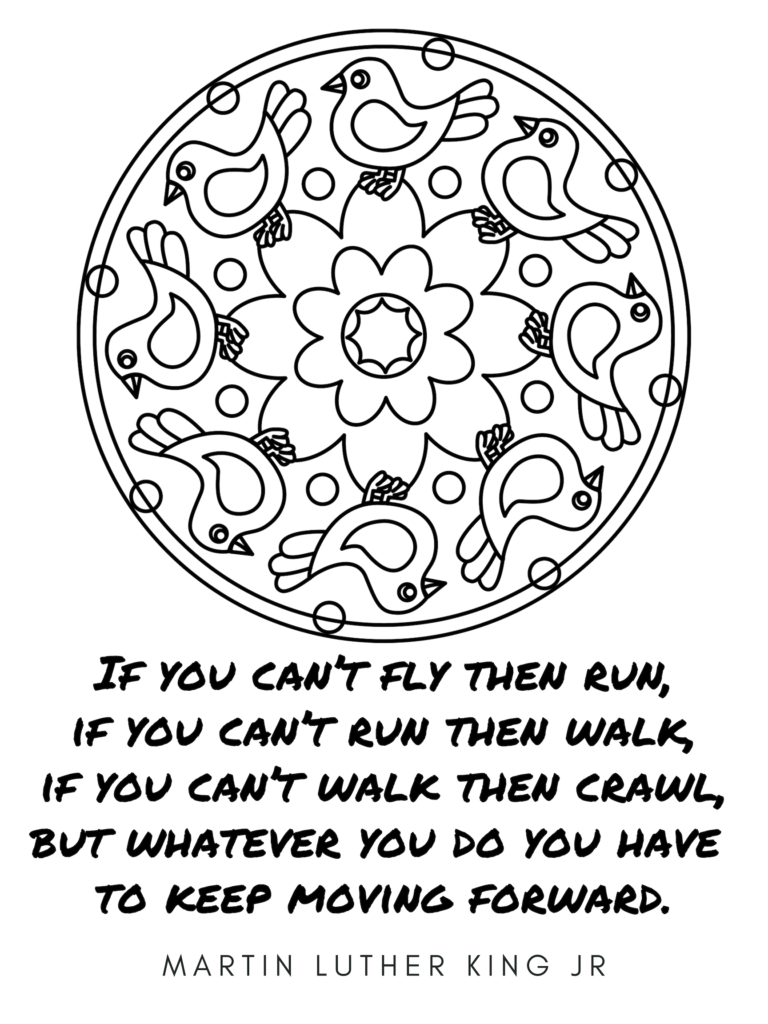 There is a ton more in the full classroom resource —- bookmarks, colorful posters, puzzle activities — just click here to check it out!
Download this puzzle now – it's in our Free Puzzle Vault.