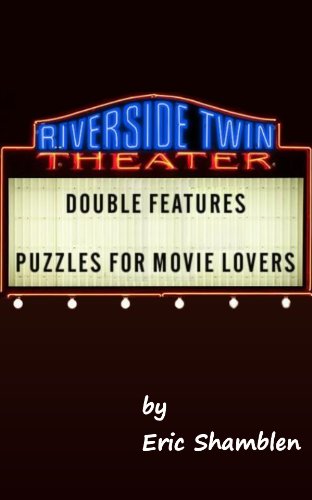 A great gift for the movie lover in your life!
This book contains 24 fun, challenging puzzles that will test your knowledge of actors and films from the past fifty years, from Blade Runner to Prometheus, from Groundhog Day to Date Night. Enjoy them on your own, or challenge your friends, family and coworkers.
Includes Double Features, Lost in Translation, Scrambles, Frankenstein in Hollywood, and many more!
Author: Eric Shamblen

The puzzlemonster. Lifelong puzzle maker, animal lover, total nerd. Husband to Android developer.